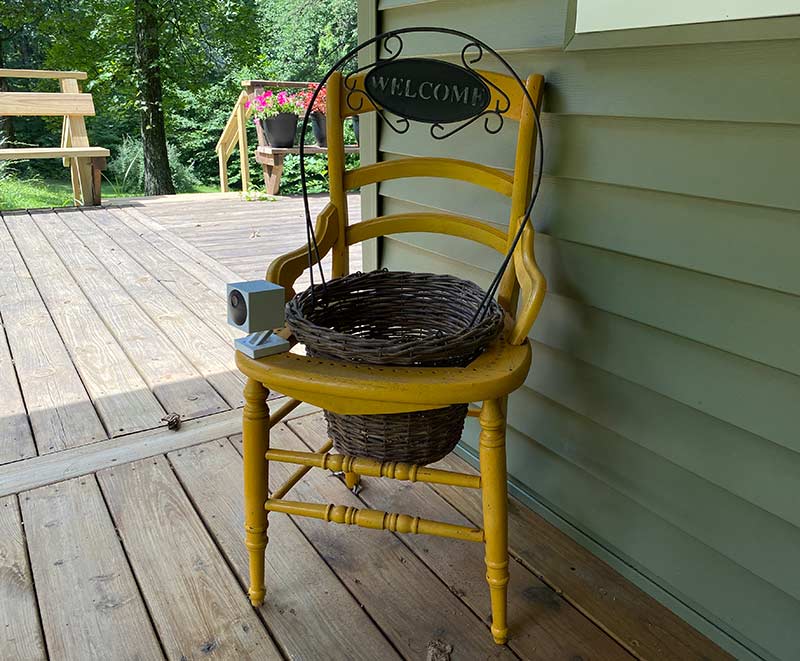 REVIEW – I've been using Wyze's incredibly inexpensive and equally incredibly popular cameras since the beginning and like so many people, I've been waiting for them to release a wire-free outdoor camera. Well, now it's 3 years after they first came on the scene with their $19.99 camera and they have a new Wyze Cam Outdoor. Ready? Let's check out.
What is it?
The Wyze Cam Outdoor is a wire-free security/surveillance camera – yeah, I know that Wyze doesn't like their cameras to be called security cameras, but that's how the majority of people (including myself) uses them. Their own website shows it being used that way to talk to delivery people, so, there you have it.
What's in the box?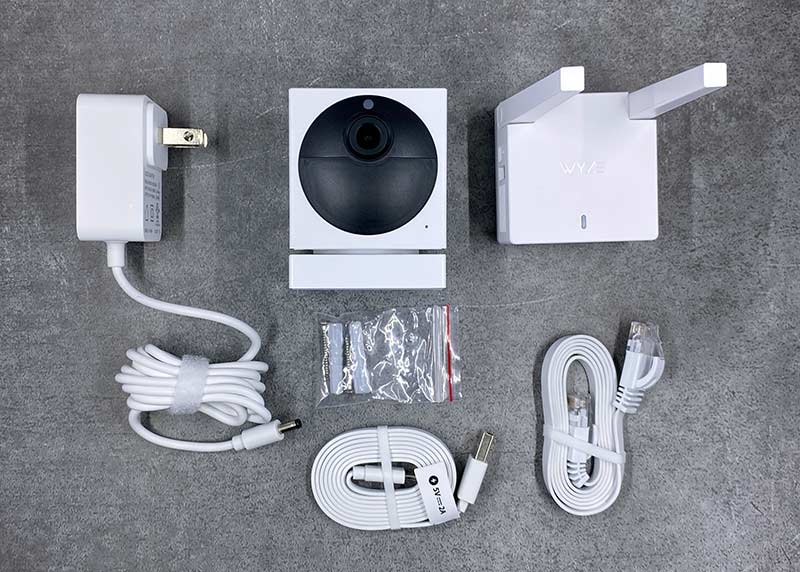 Wyze Cam Outdoor camera
Base station
AC adapter
Ethernet cable
micro USB cable
Mounting screws
Hardware specs
Outdoor Camera
Resolution: 1920×1080 (1080p)
Field of view: 110
Night vision distance: Up to 25 feet
Zoom: 8x digital
Operating temperature: Operating: -4℉ – 120℉
IP Rating: IP65
SD: Supports up to 32GB
Battery: 2x 2,600 mAh/7.4V rechargeable batteries
Battery life: 3-6 months of battery life with normal use
Dimensions: 2.3 inch x 2.3 inch x 2.8 inch
Weight: 9.8 ounces
Base station
Interface port: Fast Ethernet (10/100)
Wireless protocol: 802.11 b/g/n
Wireless security protocol: WPA/WPA2
SD card slot: Up to 32GB
Video streaming: One base station supports up to 4 cameras
Design and features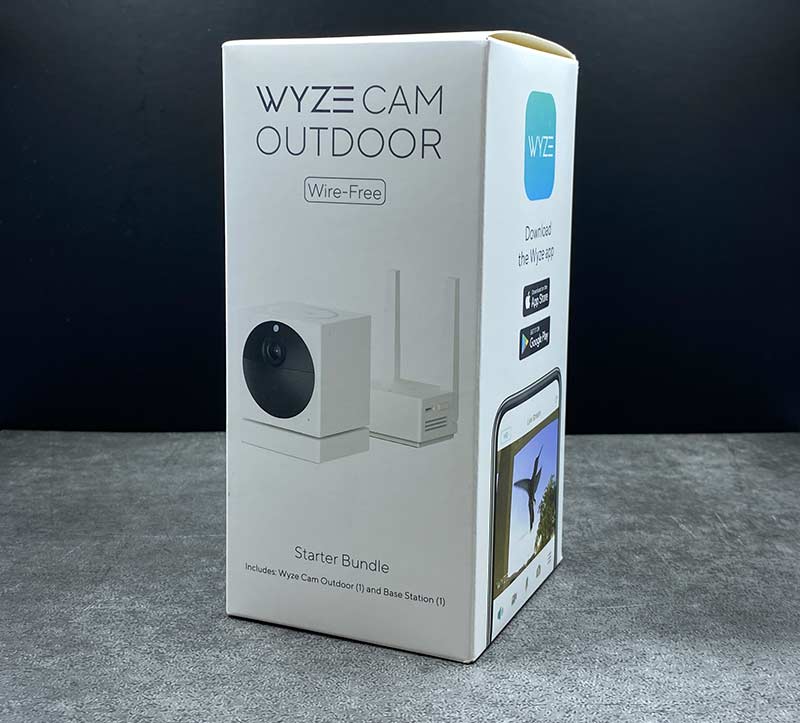 Looking at the box, current owners of the original Wyze cam will think that the new outdoor version of the camera looks pretty much the same minus the included base station which we will talk about in a minute.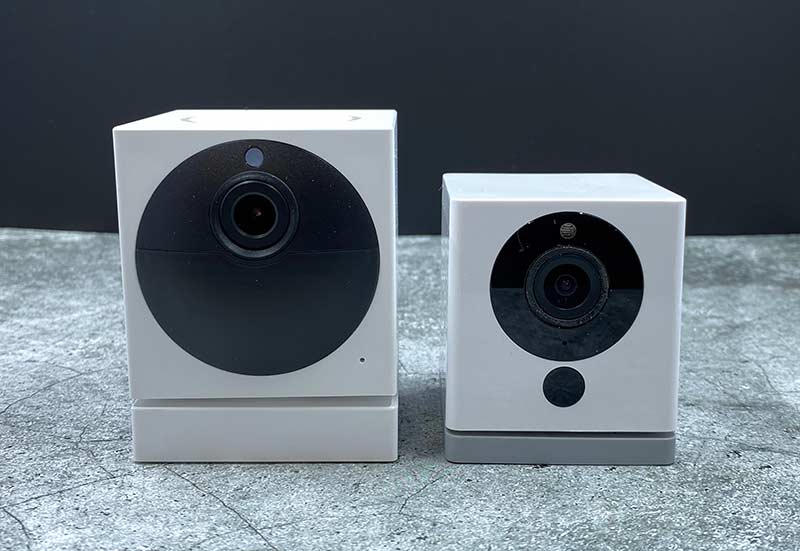 Then you open the box and immediately realize that the new camera is significantly bigger than its original camera.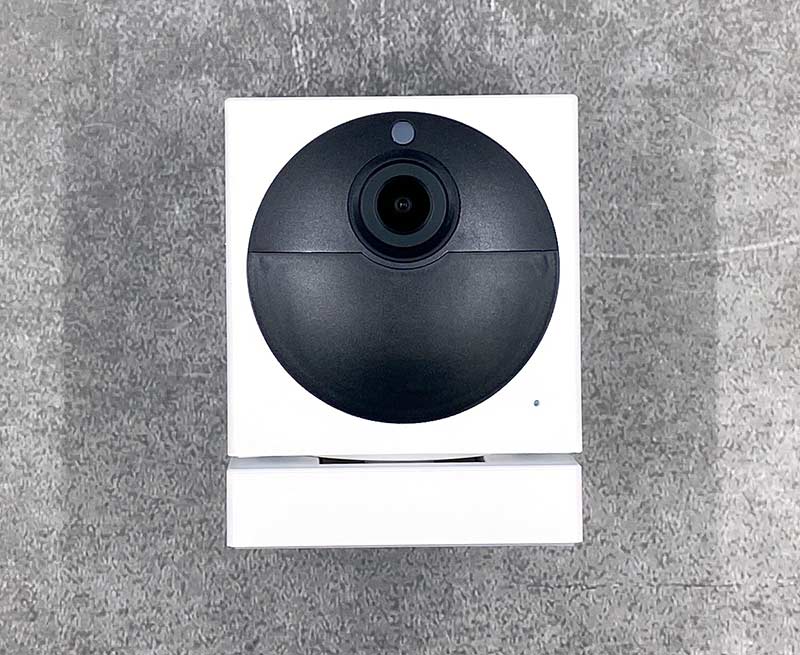 The Wyze Cam Outdoor has a white plastic body with a domed black "eye" on the front that kind of reminds me of the Deathstar and houses the camera's lens and IR sensor. You'll also notice that there's a microphone on the front of the camera that allows for audio to be captured with video in the recorded clips, watching/listening live view, and two-way live communication.
The back of the camera has a rubber cover that protects the power switch and the micro USB charging port.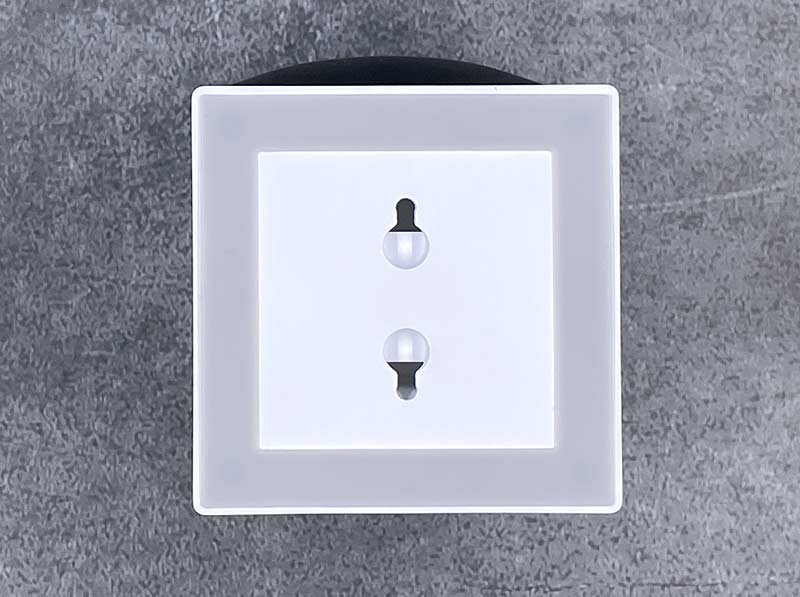 The bottom of the camera has a removable base that has two slots that you can use to mount the camera on a wall.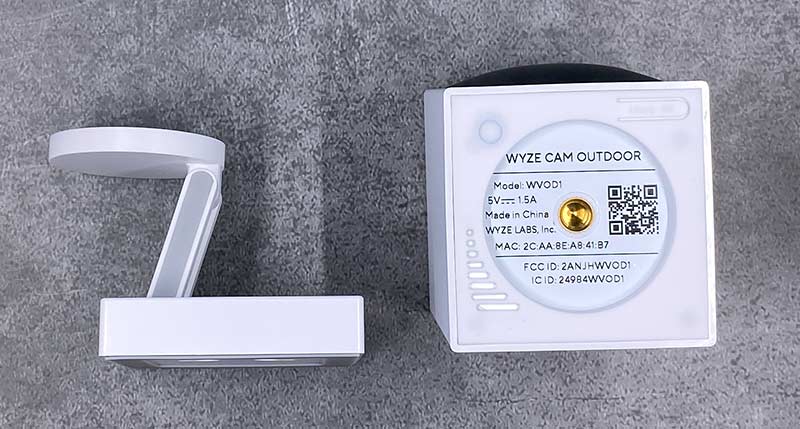 The base unfolds to let you adjust viewing angles. This base attaches to the bottom of the camera with a magnet, so it's easily removable to provide access to a threaded socket on the bottom of the camera if you want to mount the camera on a tripod.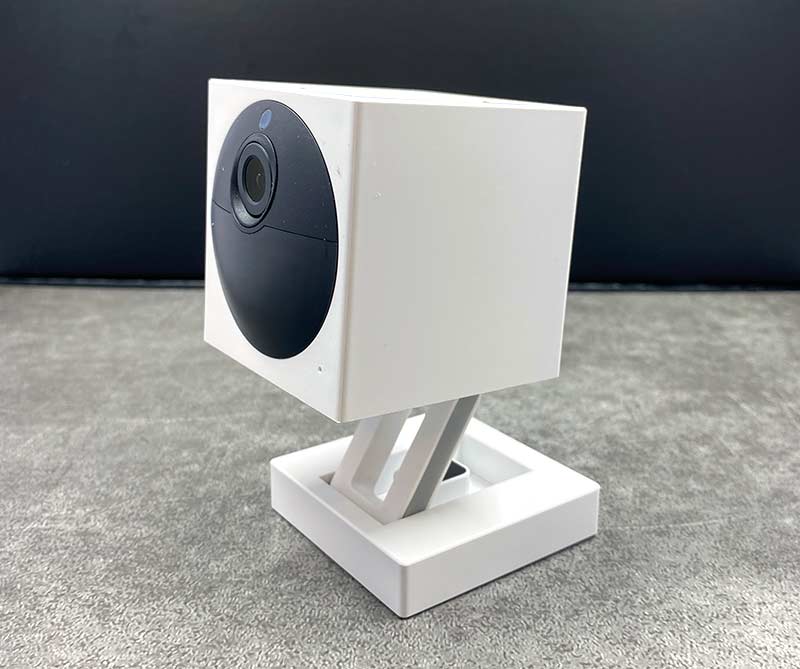 Note that the original camera's base was magnetic and allowed you to stick it to a metal surface. But even though you might think that the outdoor camera has the same option since I mentioned that the base is magnetic, it's not. It attaches to the bottom of the camera with a magnet, but the bottom of the base itself is NOT magnetic. I find this to be a little disappointing.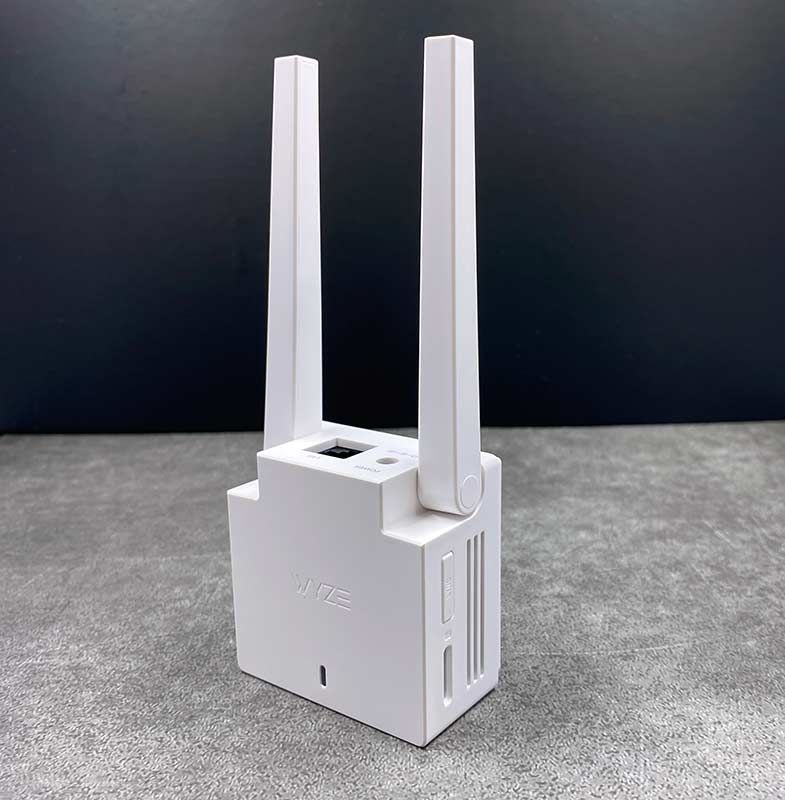 Unlike other cameras from Wyze up until this point, they were all individual cameras that you just plugged in, connected to your WiFi through the Wyze app, and then you were all set. With the new Outdoor camera, things are a little different. In order to use the new Outdoor camera, it has to be used with the Wyze Base Station which is included with the camera bundle.
You'll also need an existing router to use the Wyze Cam Outdoor because that's what you connect the base station to.
You can connect up to 4 Outdoor cams to the base station.
The base station has 2 antennas, a slot on the bottom if you want to mount it on a wall, a power port, an Ethernet port, a microSD card slot, and a USB port.
The Wyze app
The Wyze app leads you step by step to setting up the base station and the Outdoor camera so that you'll be up and running in minutes. Once set up, the Outdoor camera shows up in the app just like the regular Wyze cameras.
Like all the cameras in the Wyze app, you can watch a live view, snap a still picture, record video, and have a 2-way conversation using the camera's built-in speaker and microphone. Note that the audio quality of the Outdoor camera is not as good as Wyze's indoor camera.
You can also customize the camera's settings for recording motion events, notifications, etc.
But unlike the indoor Wyze cams, the Outdoor cam has several limitations. First of all, the detection zone (image above on the right) is not customizable. Instead, it's a static band at the bottom of the image like you see above. You have to actually orient the camera's angle and location so that the detection zone covers the zone area shown on the screen. What the heck? Wyze cameras have never had this type of zone customization before and I don't like it.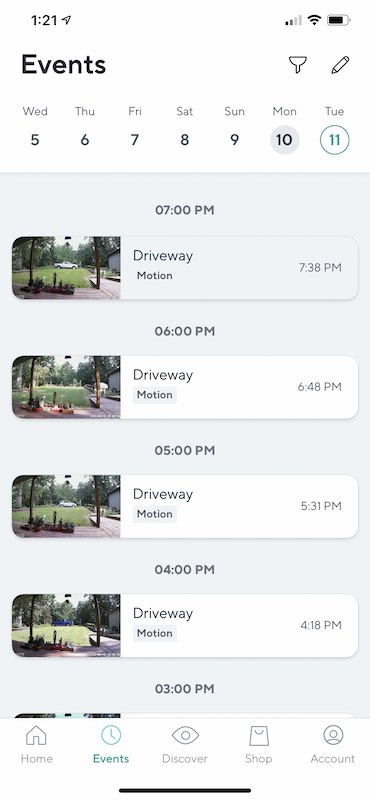 The biggest limitation of the Outdoor camera is that it doesn't record 24/7 footage like the Wyze indoor cameras. Yes, there's a microSD card slot in the camera (and a backup microSD card slot in the base station), but the only footage that is saved to that card are thumbnails for motion events, snapped pics, manually recorded footage, and timelapse footage.
I guess it shouldn't be a surprise that a battery-powered camera does not capture 24/7 footage. But what surprised me about the Outdoor camera is that it does not save motion event clips UNLESS you opt for Wyze's new CAM Plus paid service. Yep, what was always free in the past is now going to cost you and that is disappointing.
Video quality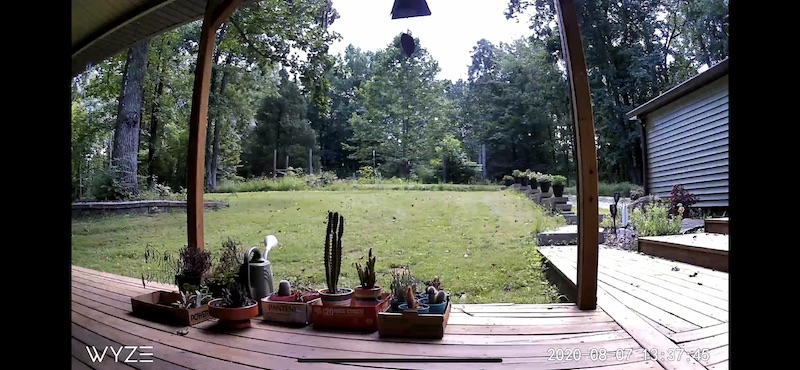 The Outdoor camera is 1080p and has a decent image quality. I've not had any complaints about Wyze's original cameras and I don't have any complaints about the Outdoor camera.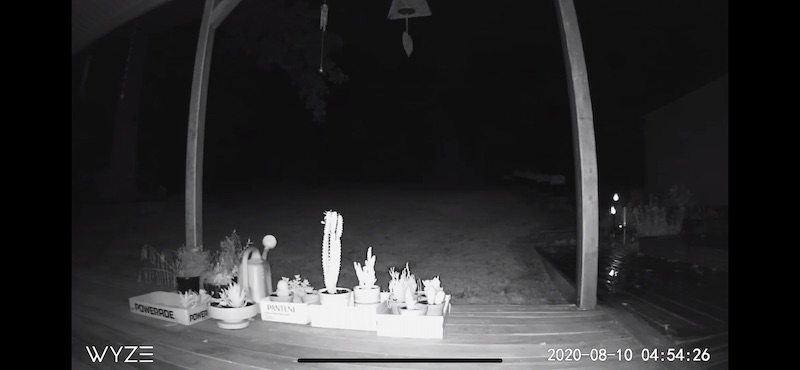 Night vision is pretty good too.
Motion detection and notifications
I think that the Outdoor camera detects motion better than the previous Wyze cams because it uses PIR motion detection which detects people and animals with 12-second motion-activated video recordings saved automatically to the cloud for 14-days. PIR motion detection senses body heat using passive infrared (PIR) which reduces false alerts from waving branches. I don't have any complaints there. But I do have a complaint about the speed of the push notifications when motion is detected. I made a video to show you just how long it takes to receive a notification.
It took almost a whole minute for the motion alert to come to my phone. You might be asking, well, how far away is the camera from the base station? It's less than 4 feet away. The base station is on the other side of the wall. You might also ask about the signal strength of my phone while I was outside. It was close to a full signal. The slow speed of Wyze push notifications is not a fluke. It is that slow every time. That means if something really important caused a motion alert, by the time you receive the notification, the person or action would probably be gone or over.
Wyze Cam Plus
The Outdoor camera saves 12 second motion alert clips to the cloud for free. If you want the camera to record unlimited motion events that last longer than 12 seconds, you will have to opt into their Wyze Cam Plus paid service. For $1.99 a month (only $1.25/month if you go ahead and pay for the whole year at one time) you'll get the unlimited motion clips and people detection. It's cheap, so it's not a huge deal, but at the same time, I think I'd rather just pay $15 extra for the camera and be done with it upfront. I realize that would only cover me for one year though… so bleh.
Battery life
The rechargeable batteries in this camera are supposed to last from 3-6 months based on normal usage. Wyze defines normal usage as 10-20 event videos per day. Battery-life also varies based on settings, temperature, and usage. My testing has been done in August where the temperature has been anywhere from 60-90 during the last 3 weeks or so that I've been testing it.
I started out with a 100% charged battery and it's currently (after 22 days) at 71%. At this rate, the camera will need to be recharged before 3 months come around if I continue using it as I have been.
I really wish Wyze would allow the Outdoor camera to be used with a solar charging panel like most battery-powered outdoor cameras use.
Travel mode
One feature that the Wyze Outdoor Camera has that other wireless cameras don't have is the travel mode. When you switch the camera to this mode, you can use it without the base station and completely offline. Motion clips are recorded to the microSD card.
What I like
Great battery life
Good video quality
Easy to setup
What I'd change
Need to improve the speed of notifications
Improve motion detection zone customization option
Microphone/voice recording needs a lot of improvement
Final thoughts
I have appreciated Wyze products for their quality and affordability. At one time, I had 4 indoor Wyze cams set up in my home and enjoyed the experience without knowing it could be a lot better. But then I recently had a smart home security system installed and the difference in notification speed has been like night and day. So while Wyze cameras are great for people on a budget, they can't be counted on to be part of a true home security system. As long as you understand that you can't count on immediate notifications in the event of motion detection, you won't be disappointed in them.
Price: $49.99
Where to buy: Wyze
Source: The sample for this review was provided by Wyze.
Support The Gadgeteer: The Gadgeteer's main sources of revenue are advertising and affiliate links in articles like this one. Even though we may receive compensation, we always give our honest opinions about our experiences with each product.
tinyurl
is.gd
u.nu
clck.ru
ulvis.net
shrtco.de