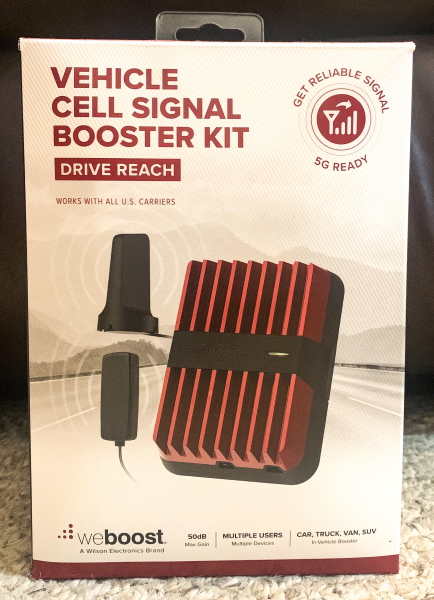 REVIEW – Living in a big city like New York City, one would assume that we have cell towers on just about every few blocks and that the cell signal here should be fantastic. However, this is not the case and even in well-populated areas I seem to drive through many zones where the cell signal is really weak, and in some cases either the other party is unable to hear me clearly or my call will terminate. In addition, I park in an underground garage, and on many occasions, I am on a call when I get home and park or I need to place a call when in the garage. I need some way of getting a better cell signal wherever I am. Enter WeBoost Drive Reach!!
What is it?
The WeBoost Drive Reach is an in-vehicle cell signal booster designed to reach the farthest cell towers in remote areas and to deliver the strongest coverage possible on the road. It installs in minutes without tools and works on all US carrier networks preventing dropped calls while also improving voice quality, data speeds, and streaming capability. Also, it is compatible with all phones and cellular devices and supports multiple users. It is 5G Ready.
What's in the box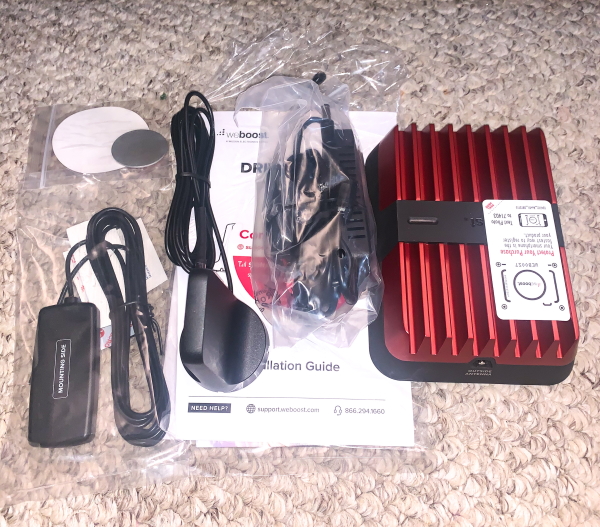 1 x Drive Reach Booster
1 x Drive Magnetic Antenna
1 x Slim Low-Profile Antenna
1 x Power Supply with Rapid Charge USB-A Port
1 x Installation Guide
Design and features
Features
Receives signal: The powerful antenna
reaches out to access voice and
data signals, and deliver them to the
booster.
Boosts signal: The booster receives
the signal amplifies it and it serves as
a relay between your phone and the
nearest cell tower.
Broadcasts signal: Your devices get a
stronger signal and calls and data are
fed through the booster back to the
network.
Specifications
Model Number: 470154†
Frequencies: Band 12/17 700 MHz; Band 13 700 MHz; Band 5 850 MHz; Band 4 1700/2100 MHz; Band 25*/2 1900 MHz
Max Gain: 50 dB
Impedance: 50 Ohm
Power: 5V / 4.5A
Connectors: SMB
Booster Dimensions: 6 x 4.5 x 1.5 in.
Booster Weight: 1.80 lbs.
The top of the booster has a large heatsink and a status indicator light. Underneath there are velcro strips that allow the booster to grip firmly to the carpet in the car.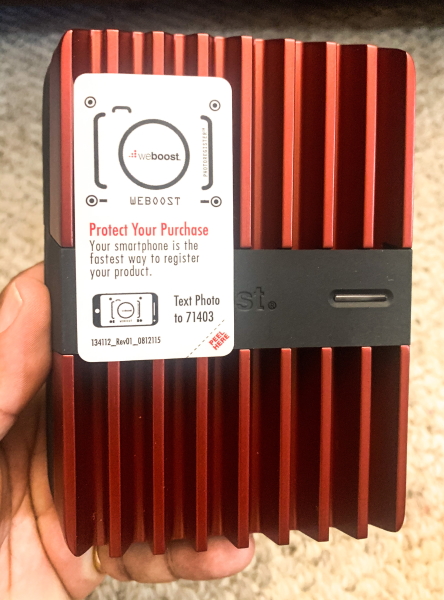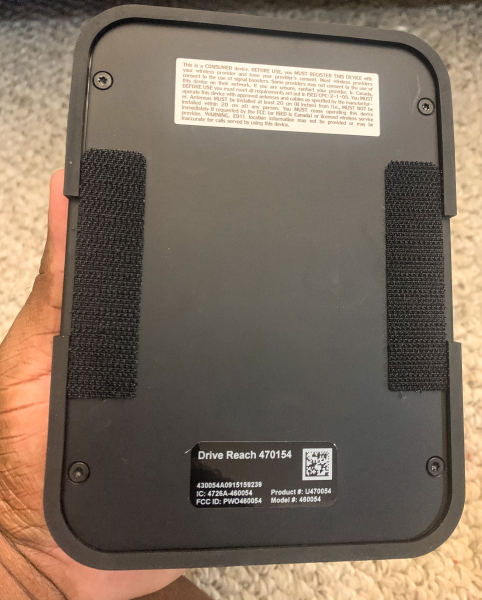 On one side of the booster, there is the plug for the external antenna, and on the other side, thee is the plug for the internal antenna and the power plug.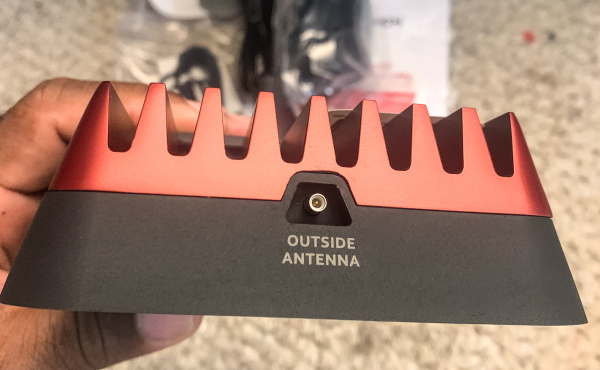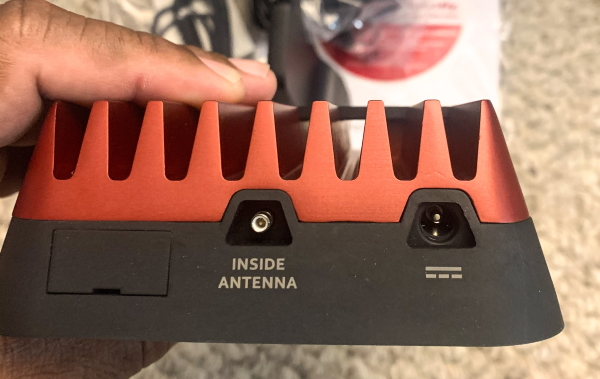 Performance
This cell signal booster installs quite easily. First I placed the magnetic antenna on my roof. I have a Tundra, so I ran the cable under the rubber seals above the rear window.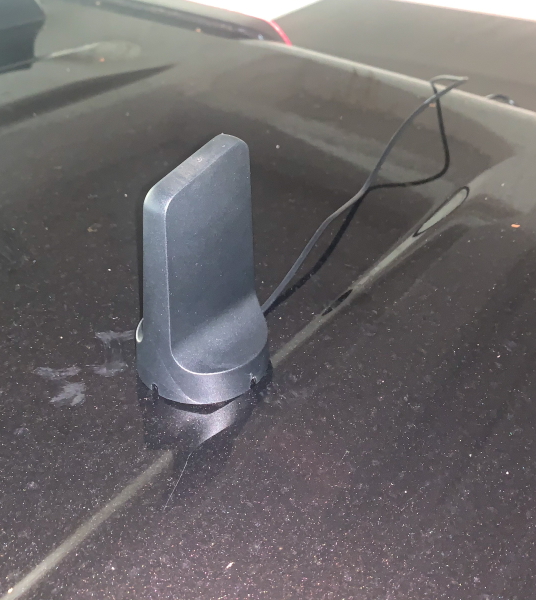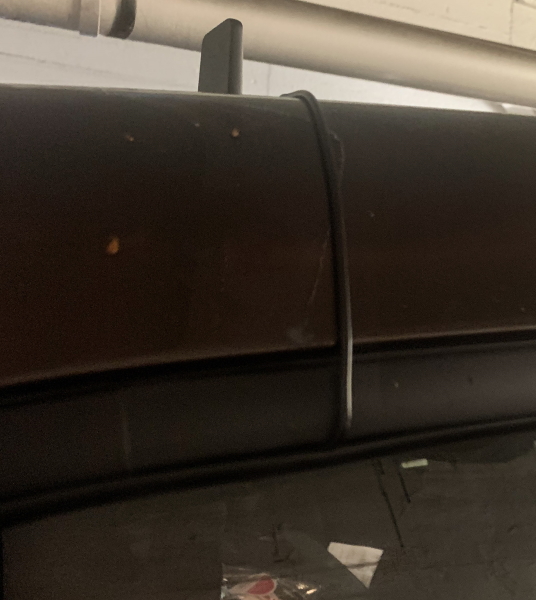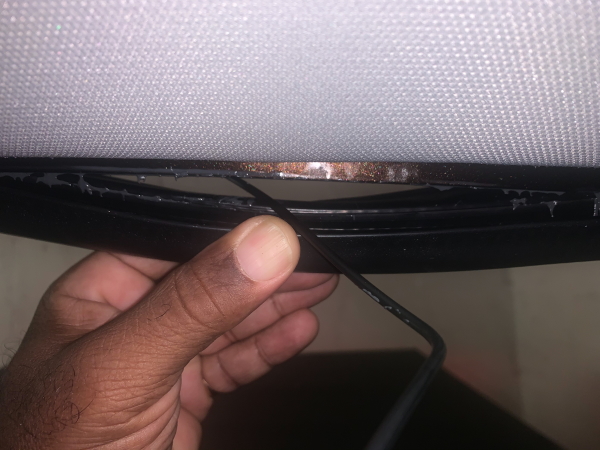 Next, I installed the internal antenna onto the front driver side pillar. The installation guide suggests the side of my seat, but I did not like that because of the hanging cables that position would have caused and doing it my way I was able to hide most of the cabling. I then plugged the power adapter plug into the 12V receptacle in my truck. On the outer edge of the plug, there is a USB-A jack and a power button for that jack. It lights red when powered on.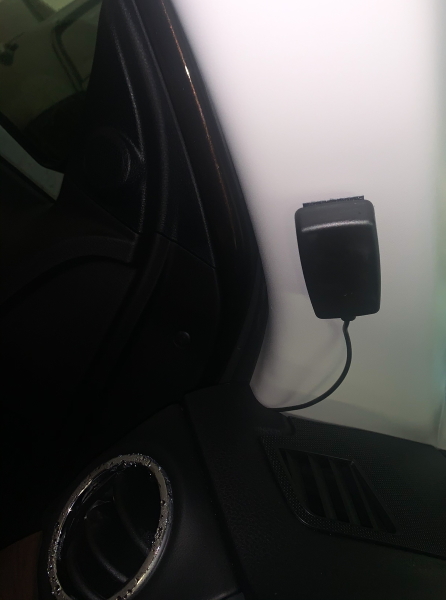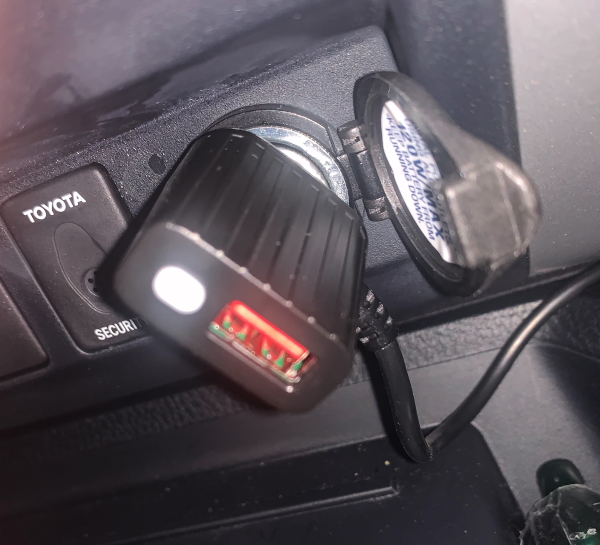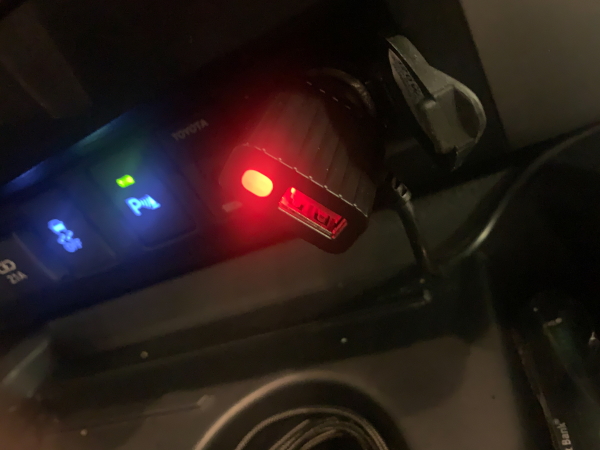 When you plug in the power to the booster, the LED indicator on the booster flashes red and green for a couple of seconds and then turns solid green. It fits neatly under my truck seat.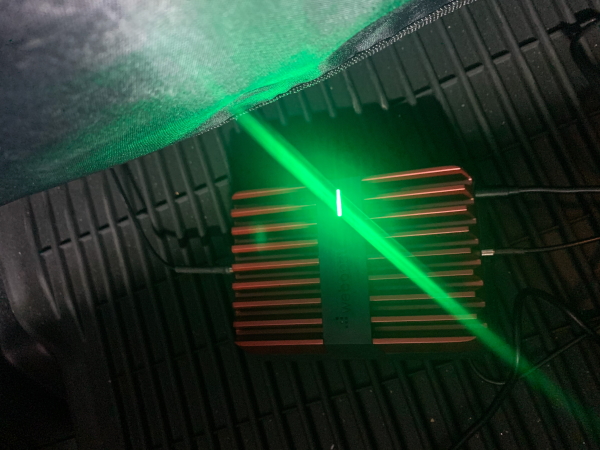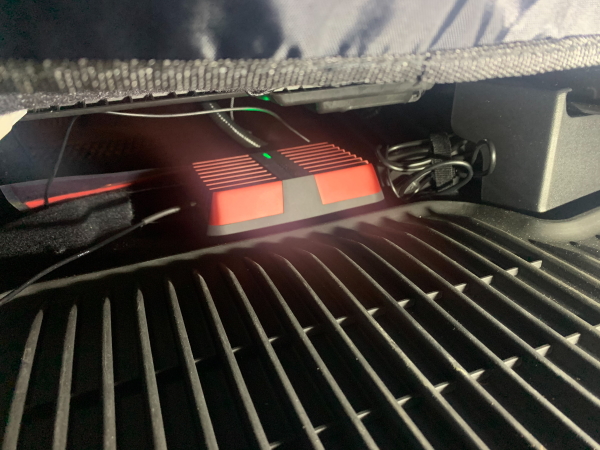 I installed this booster while parked in my underground garage that is notorious for having a bad cell signal. When I finished installing it, I was about to plug it in and some friends dropped by. While conversing with them I decided to call another friend. My cell phone said calling but the call was not going through. I looked that the phone and it said 4G with 1 bar of signal strength. I decided to plug in the booster and within a second the call went through and the phone said LTE and had 4 bars of signal strength.
The following screenshots show the dBm difference between the device off and on circled in black:
Off:

On:

What I like
Build quality
Ease of installation
Performance
What I'd change
I would like slightly longer cables for the antennas to allow more slack when installing in larger vehicles.
Final thoughts
For quite some time I have been frustrated with the cell signal quality when I drive through some areas that I frequent. Now that is a thing of the past. This booster works well, and from my experience with it, so far so good. Well done!!
Price: $499.99
Where to buy: WeBoost website
Source: The sample for this review was provided by WeBoost
Support The Gadgeteer: The Gadgeteer's main sources of revenue are advertising and affiliate links in articles like this one. Even though we may receive compensation, we always give our honest opinions about our experiences with each product.
tinyurl
is.gd
u.nu
clck.ru
ulvis.net
shrtco.de