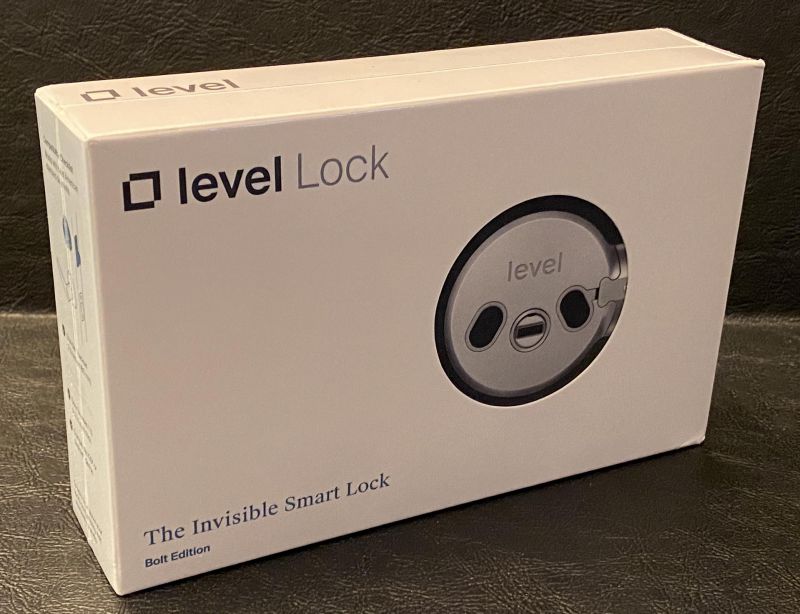 REVIEW – Over the years, I've installed a bunch of tech around our place: Sonos speakers, PoE surveillance systems, fancy connected entry gate opener, NAS, WiFi extenders, etc. But I'm pretty much a noob when it comes to smart home integration. Though in the past few years, I've have been considering trying out connected smart locks but they've always seemed pretty big, clunky, and initially a bit Macgyver'd. That said, when I first read the announcement of the Level Invisible Smart Lock late last year my immediate thought was…that's the one. Let's see if it lives up to my hopes and tech-dreams.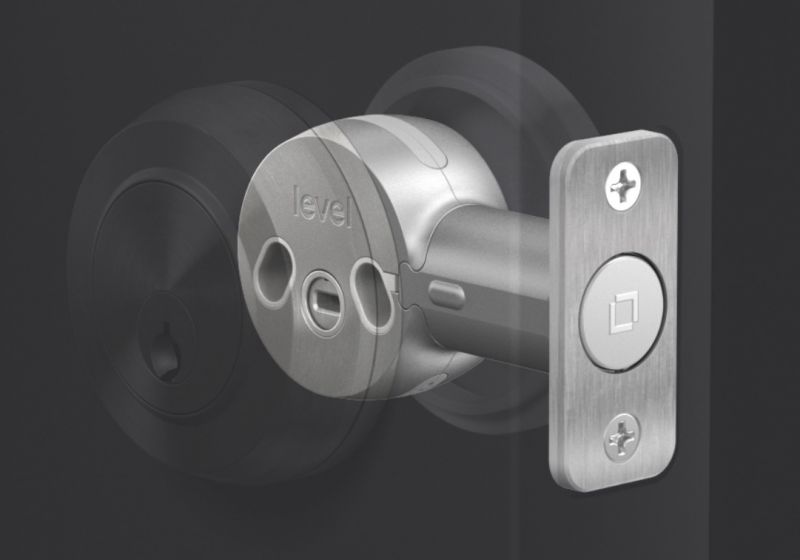 What is it?
The Level Invisible Smart Lock is a very well built, connected lock mechanism engineered to install inside your door and transform your existing deadbolt hardware into a fully functional smart device. Level Lock enables you to use your phone or other smart device as your (wireless) key or better yet, set it to automatically lock or unlock your door as you come and go (with a bit of help from Apple's HomeKit). The Level Lock gives you all the benefits of a smart lock without having to have a massive, ugly growth on the inside of your entry door.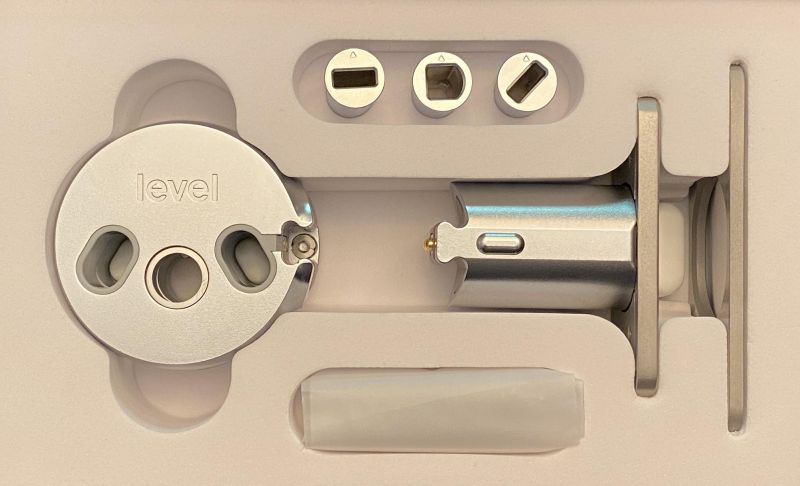 What's in the box?
Level Lock assembly
Lock mechanism adapters
Battery
Instructions
Hardware specs
The Level Lock is compatible with most standard US deadbolts and door cutouts. It is available in two sizes Standard (2 3/8th inch backset) and Long (2 3/4th inch backset). The Level Lock communicates via bluetooth and can be added to your Apple HomeKit, if that's how you roll.
Design and features
For being a first generation product, the Level Invisible Smart Lock is impressively simplistic and well made. And when I say 'simplistic' I am describing the ease of the end user experience vs what's going on inside the lock itself. A majority of the motor drive and deadbolt are made from metal (I believe aluminum) with a few of the housing parts constructed of plastic. Very deceiving in many ways, inside the motor assembly is a surprising number of gears and electronics (pictured below) to bring the Level Lock to life. The bolt portion of the Lock slides into the motor assembly like a puzzle piece and is held securely in place by a set screw. The Level Lock is powered by a CR123 battery housed in the bolt itself for easy access when a battery change is needed. Level provides three small adapters that enable the Invisible Lock to work with a majority of today's door hardware.
Installation
Installing the Level Lock is pretty quick and easy. Simply replace the guts of your existing deadbolt with the Level Lock, then remount your door's original hardware and you're good to go. Your lock mechanism and keys remain the same.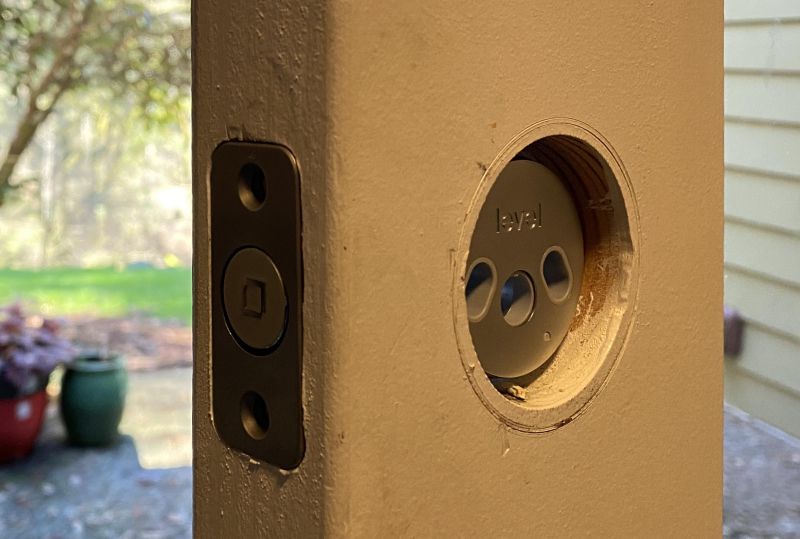 Due to things being a bit tight/constricted, it did take me an extra few minutes to router out the bolt channel in the door and the receiver space on the door frame. The Level Lock requires free and unencumbered movement cause the motor assembly is only so strong. And when done manually, you can push a door just right before flipping the bolt but the little electric motor cannot produce that much force or giggle the door. So the bolt must be able to move freely to avoid the Level Lock from jamming.
Once the bolt can move freely, simply reinstall your lock assembly on your door and the physical installation is complete.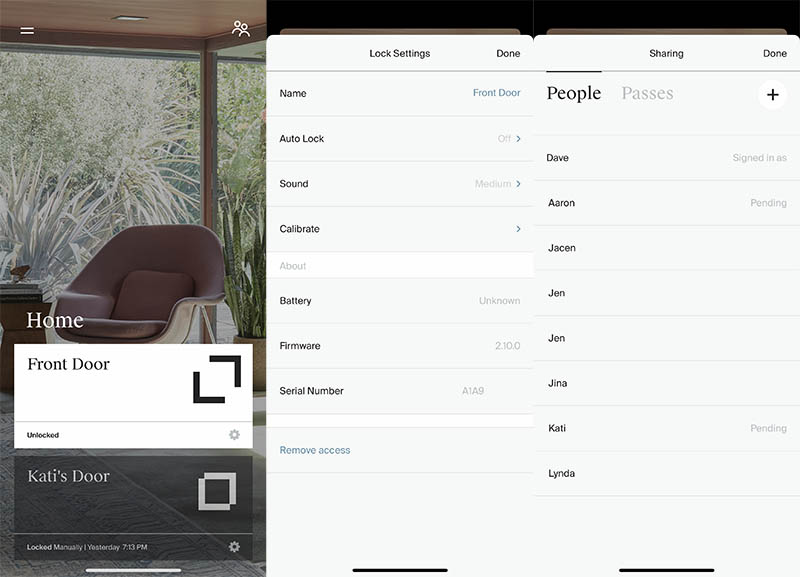 Setup
Level's iOS/mobile app communicates with the Lock via Bluetooth and, if available, HomeKit that will enable more advanced capabilities/features. The app's design is relatively basic, easy to setup, and simple to use. Just press and hold on the door tab to open or close your various locks. The app is color coded with each locks' status: if the tab is white, the mechanism is unlocked. If the tab is black, it is locked. The app enables you to manage users allowing them full access or limited use passes based on your needs.
As for HomeKit integration…let's just say, it is a work in progress. It works, just not as well as I would have hoped for. I know the issue is (probably) me and my lack of HomeKit knowledge/experience. That said, my plan is to dive deeper into this world to hopefully make more of the advanced features work (automatic unlock and lock, personalized notification, etc…).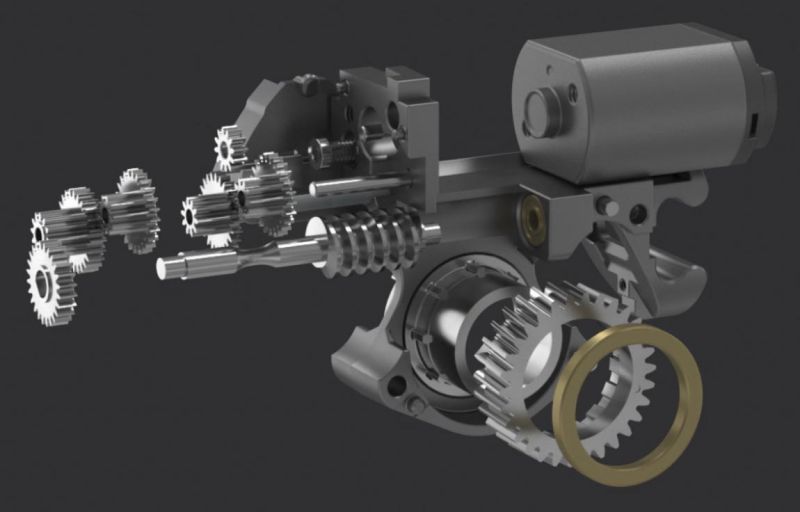 Performance
The Level Invisible Smart Lock works very well from its ability to seamlessly lock and unlock to its nicely polished app, guest management and notification systems. As I mentioned above, the key is that you must align your door and door frame pretty close to spot on. There can be no binding or rub in the path of the bolt.
Occasionally there is a momentary glitch where the smartphone app takes a few seconds to communicate with the Level Lock via the internet to determine status and to activate the mechanism but, once again, this is a HomeKit issue more than anything. Though this is a nonissue when you're standing near the lock and communication is being done via Bluetooth which works seamlessly.
What I like
Excellent build quality
Very well engineered
Completely invisible/assembly is hidden in door
Works with existing door hardware
Compatible with most standard US deadbolts and door cutouts.
What needs to be improved
Homekit can be finicky occasionally
A bit on the expensive side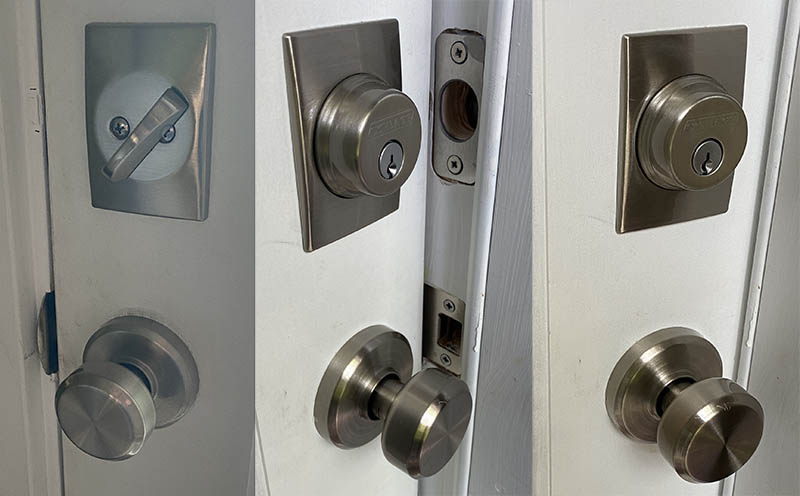 Final thoughts
As my first smart home device, the Level Invisible Smart Lock is pretty much just what I had been hoping and looking for. It is 100% invisible, works well, and has an ecosystem that is growing and evolving over time. The only shortcomings are on me and not fully understanding Apple's HomeKit…but I'm slowly getting up to speed on that front.
Price: $199 (MSRP $249)
Where to buy: Available directly from Level.
Source: The sample of this product was provided by Level.
Support The Gadgeteer: The Gadgeteer's main sources of revenue are advertising and affiliate links in articles like this one. Even though we may receive compensation, we always give our honest opinions about our experiences with each product.
tinyurl
is.gd
u.nu
clck.ru
ulvis.net
shrtco.de