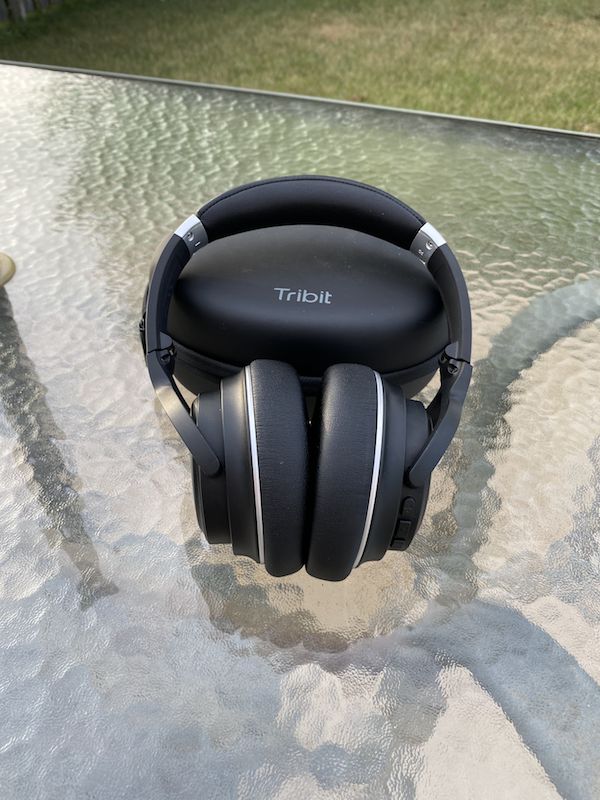 REVIEW – Bluetooth headphones are a convenience. Not having to worry about wires getting in the way while you're mowing the lawn, washing dishes, or whatever you like to do while listening to music, podcasts, or TV, is such a benefit. On the other hand, frequent dropouts, batteries dying, audio compression, and processing delays, all make using Bluetooth headphones a problem that makes you wonder if you'd be better off just dealing with a cable. Tribit's XFree Go headphones give you an answer to all of those problems, and you can choose your method of listening depending on what's important to you at the time.
What is it?
XFree Go is a pair of over-the-ear Bluetooth headphones designed to make your music sound good, whether you're using them wired or wireless. They're comfortable, foldable, provide long battery life in Bluetooth mode, and they sound good.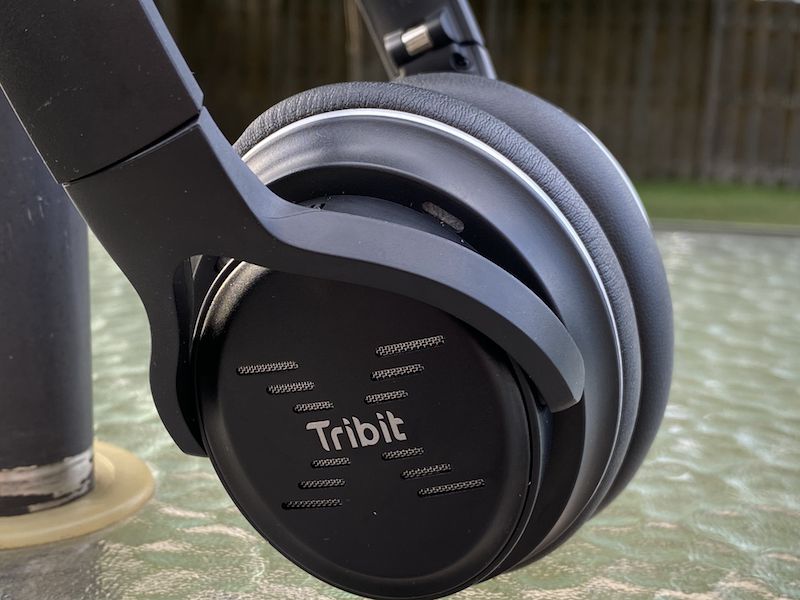 What's in the box?
Tribit XFree Go Wireless Headphones
Protective Case
Micro USB Charging Cable
3.5mm Audio Cable
User Manual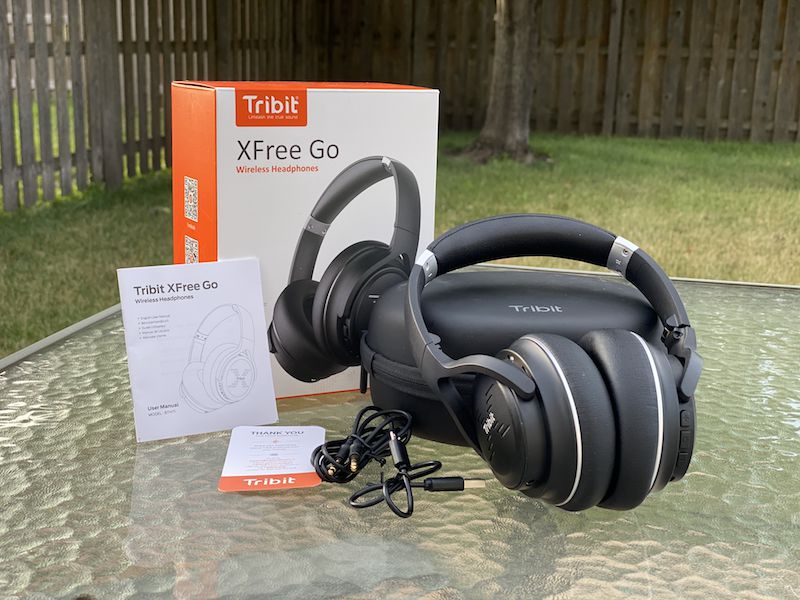 Hardware specs
Bluetooth Version: 5.0
Bluetooth Profile: HFP/HSP/A2DP/AVRCP
Speaker Drivers: 40mm
Battery Type: Li-Polymer
Battery Charge Time: Up to 3 hours
Battery Life: Up to 40 hours
Input Voltage: 5V, 1A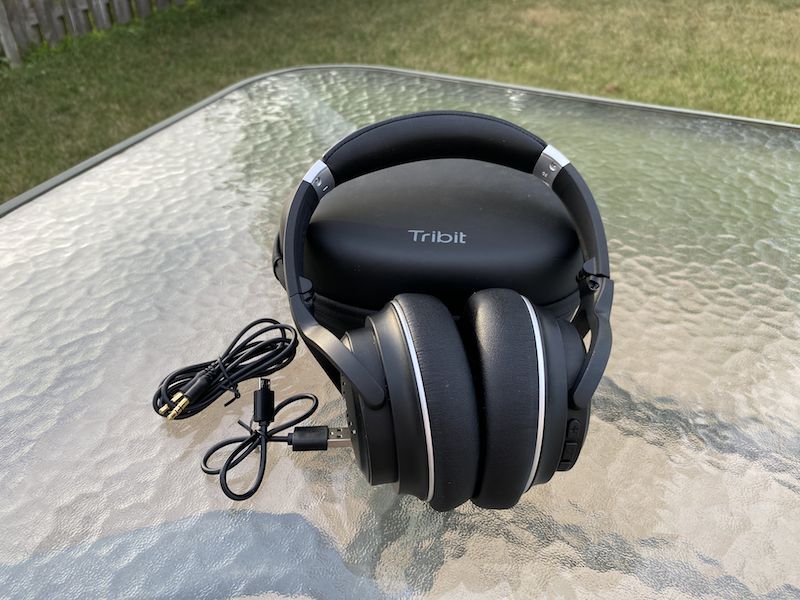 Design and features
XFree Go headphones are full over-the-ear headphones which are lightweight and comfortable. They have very soft ear pads that allow you to wear the headphones for hours at a time without hurting your ears. They have a convenient set of control buttons for controlling music playback, volume, phone features, and even your phone's smart assistant. The manual only mentions Siri but it works just as well on Android to use Google Assistant, Samsung Bixby, or Amazon Alexa.
Tribit's website says Bluetooth connection can reach up to 52 ft. vs. typical Bluetooth range of 33 ft. I didn't test this range but in the time I've been using the XFree Go I've rarely had a dropout so the connection is definitely solid. I almost always have my phone in my pocket so Bluetooth range is not typically an issue for me but getting almost 20 ft. more distance can be a real convenience under the right circumstances.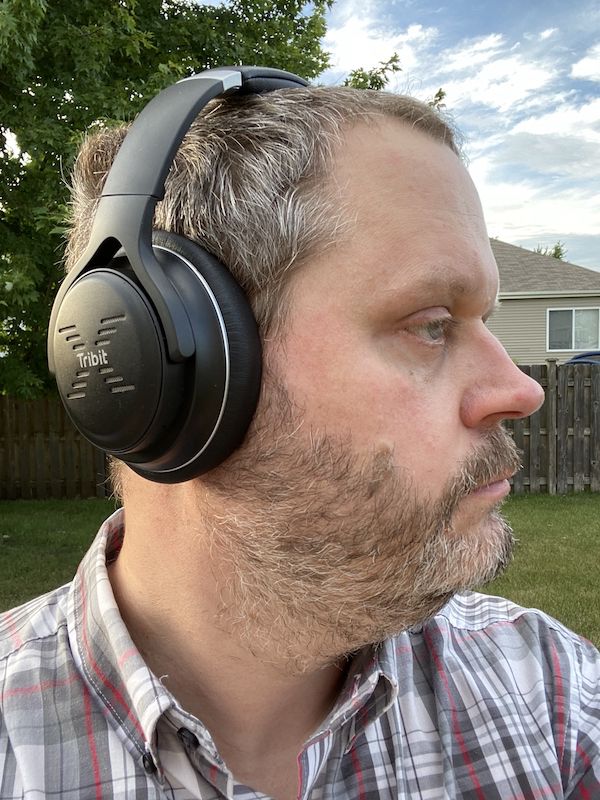 The convenient carrying case keeps the headphones safe while traveling. I recently took several flights with these and had no concerns about keeping these in my carry-on luggage. If they hadn't come with the carrying case I would have been a lot more concerned about what might have happened with all the jostling that happens while traveling.
One of the best features, though, is that these can be used wireless or wired. Obviously it's convenient to not have a headphone cable in the way while working. I used these several times while mowing the lawn and doing other things around the house with no concerns about catching the wire on something and pulling them off my head, potentially damaging them if they fell to the ground. They were also very reliable, especially in the part of my lawn where my Samsung Galaxy Buds and other earbuds I've used always drop out or lose sync with each other. While not 100% dropout free every time, these have been much more reliable and reconnect more quickly after a dropout. Another benefit of their design is that they work to drown out the noise of the lawnmower, and don't require me to crank up the volume so much just to hear over the noise, so I feel like they're helping protect my hearing at the same time.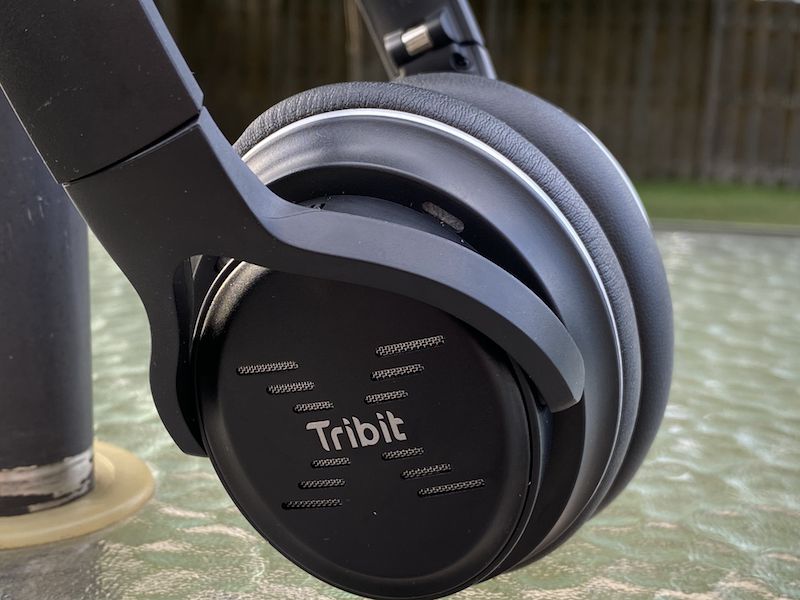 The benefits of the wired connection are multiple as well. For one, they don't require any battery power while in wired mode. Just plug in the cable and go. They also bypass Bluetooth audio compression, which can result in better quality audio, and also reduced latency when watching videos on YouTube, for instance. On the iPhone the YouTube app (and many others) use their own media playback systems, which inevitably result in a lip sync delay when watching videos. Using a wired connection eliminates this issue. Apple's own video playback system, as well as Amazon Prime, and others, don't suffer from this delay, so I've watched quite a few hours of TV on my iPad during this review period, and they sound great and allow you to watch your favorite shows without bothering the people around you.
Installation and setup
Setup is as easy as can be for a Bluetooth device. Press and hold the MFB button for 5 seconds (the LED indicator starts flashing red & blue) select it in your device's Bluetooth menu, and it pairs. I have it paired with my iPhone, iPad, and Samsung Galaxy S20, with no problem. A pleasant voice says a few things like, "Connected," "Power On," "Power Off," etc., to keep you informed about their status.
It's also possible to have these connected to two devices at once, so if you have a work phone in addition to your personal phone, you can use them to make or receive calls from either without having to disconnect and reconnect every time.
Setup for wired mode is super easy. Just plug the cable into the headphones and the source and hit play. One negative about the wired mode is that the cable only includes a connection for left & right audio playback. There's no third connection for a microphone so you can't use it as a wired headset for Zoom calls for instance. It may be possible to use a cable that has the third wire in this way but the manual doesn't mention it and I don't have that type of cable to test with.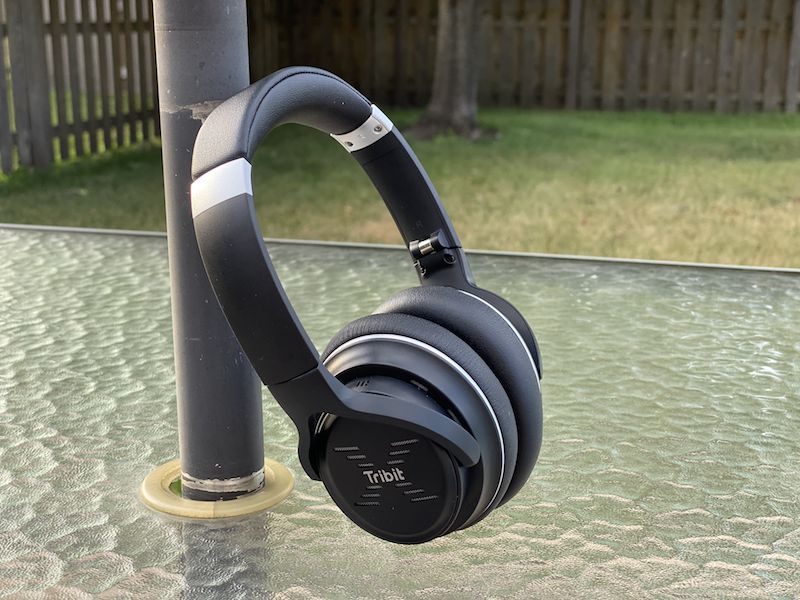 What I like
Overall I like the sound quality. I didn't do any extensive testing of the frequency range but as a long-time audio professional I can say these sound really good. Compared to something like Beats, where the bass is boosted to an unnatural level, or smaller earbuds that hardly have any bass, I was able to listen to my favorite music and hear the subtlety in some of my favorite tracks without feeling like I was missing anything. One of my favorite instruments is the bass guitar, so you might think I'd like Beats headphones and their boosted bass, but I like it to be balanced and even, which, to my ear, these headphones are. One of my favorite tracks for a bass solo is Jacketown from the Yellow Jackets' live album Twenty Five. Jimmy Haslip's solo in that song ends on such a low note and these headphones faithfully reproduced it in a way that is very balanced and enjoyable. Overall the frequency range is excellent, allowing me to hear the subtlety of a jazz drummer lightly playing a cymbal, while also faithfully reproducing the deep bass notes I enjoy. Sure there are better headphones out there, but for the price, these are very enjoyable.
Another great thing about these headphones is their battery life. Tribit says they'll last up to 24 hours on a full charge and just 10 minutes of charging will get you 4 hours of playback. I never used them long enough to test this but I also never had to worry about whether they would power on when I wanted to use them each time. Plus, when you factor in the wired mode, you can keep using them long after the batteries die.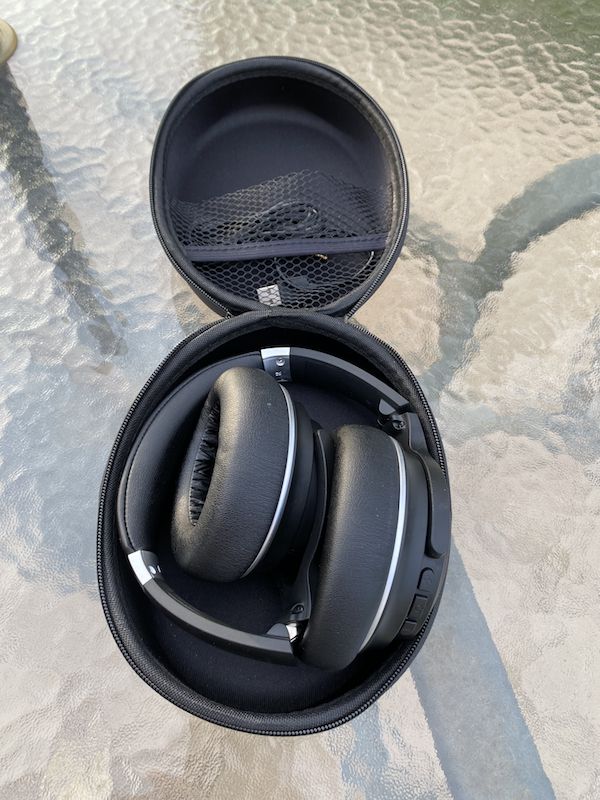 What I'd change
If I could change anything it would be the ability to use the microphone when in wired mode. I could see this be a great benefit for video conferences or any type of calls you might want to make from a computer or other device where you didn't want to rely on Bluetooth.
Final thoughts
Considering the price, the sound quality, and the flexibility of being wired or wireless, this is a great pair of headphones that I can see using and actually enjoying for many years to come.
Price: $32.99
Where to buy: tribitaudio.com or Amazon
Source: The sample for this review was provided by Tribit. For more info visit www.tribitaudio.com.

Support The Gadgeteer: The Gadgeteer's main sources of revenue are advertising and affiliate links in articles like this one. Even though we may receive compensation, we always give our honest opinions about our experiences with each product.

tinyurlis.gdu.nuclck.ruulvis.netshrtco.de